Last month, we were very kindly invited by
Buca di Beppo
to dine with them. Not having heard of the brand before, we did a bit of pre dinner internet research and found out that the restaurant resided in the Village Hotel at the Cobalt Business Park and offered family style Italian cooking. To be honest we were a bit worried it would be a bit *ahem* Frankie and Benny's, but thankfully it was far from it!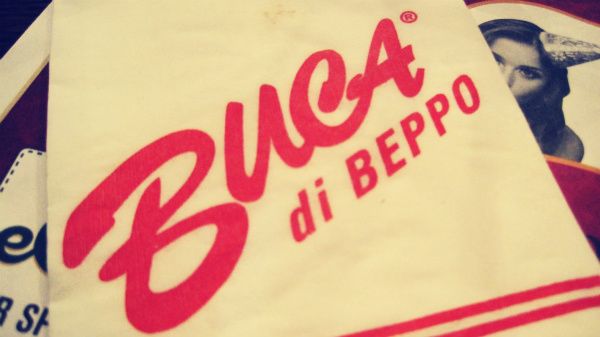 Buca di Beppo is a massive company in the US, but currently only have restaurants in the UK within Village Hotels. Their focus is on Italian family style dining; plates in the middle of the table, with everyone diving in. Sounded good to us! We were greeted by Andrew the hotel General Manager and Karen the Sales Manager, then settled down at 'The Godfather Table' with fellow bloggers
Denise
and
Darryl
for a good chat and some awesome food.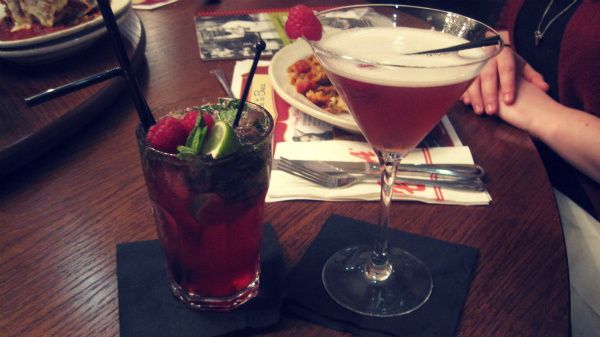 Andrew suggested we ordered a variety of dishes for each course, which having never dined there before was an excellent idea. I'm just not sure we were prepared for the sheer amount of food we were about to experience!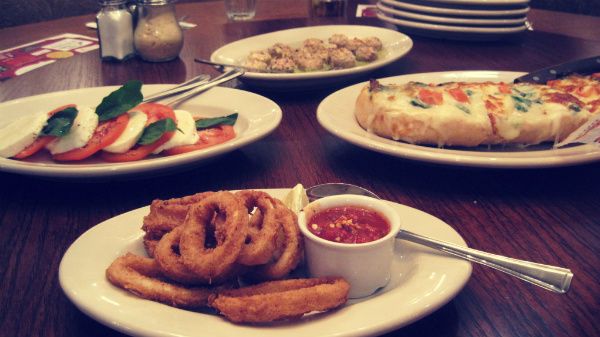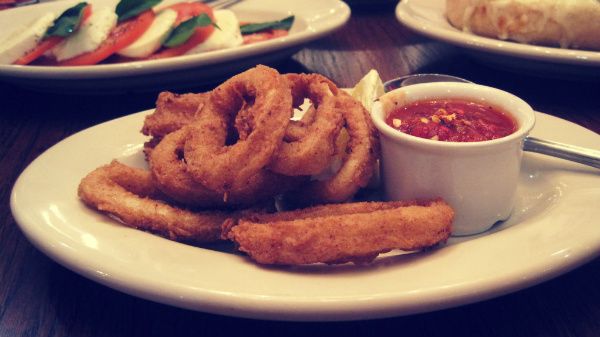 Starters
Bruschetta Florentine
Mozzarella Caprese
Stuffed Mushrooms
Calamari Fritto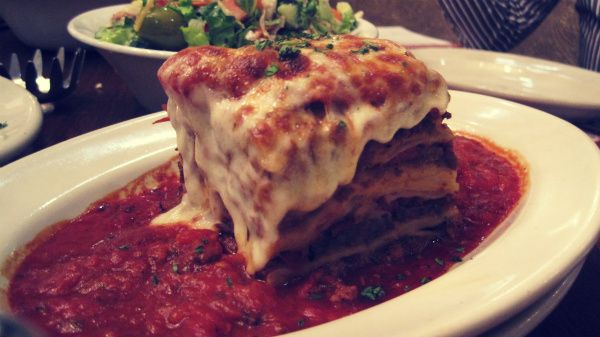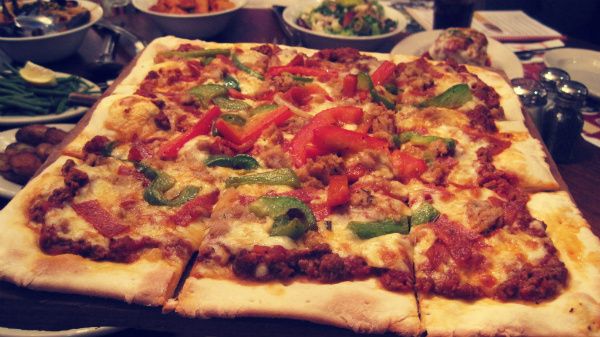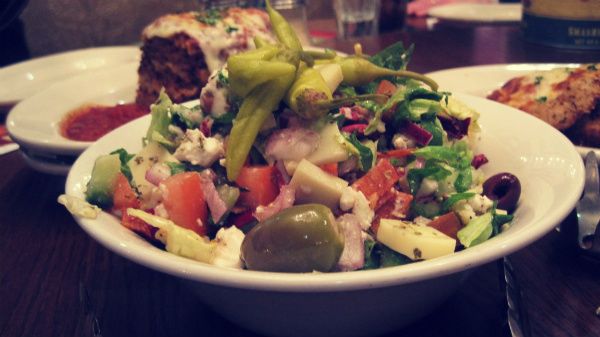 Mains
Chopped Antipasto Salad
Supremo Italiano Pizza
Meatball Lasagna
Spicy Chicken Rigatoni
Linguine Frutti di Mare
Veal Saltimbucca
Chicken Parmigiana
Sides
Garlic Mashed Potatoes
Sauteed Potatoes
Green Beans
Italian Broccoli Romano
Meatball (a half pound meatball!)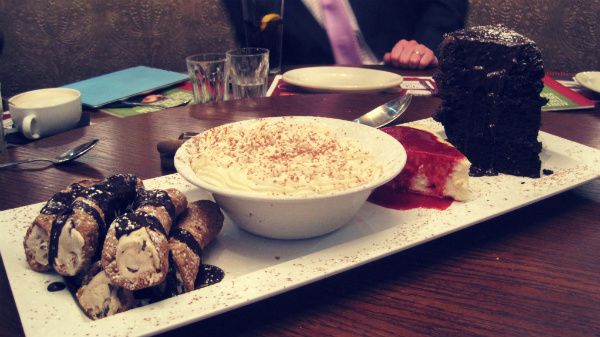 Desserts
Tiramisu
Espresso Chocolate Cake
Baked Cheesecake
Chocolate Chip Cannoli
Celebration Cake for birthday boy Darryl (complete with the Buca birthday song sung by the staff!)
Cocktails
Wildberry Mojito
Ultimate Raspberry Lemondrop
Portion sizes at Buca come in two sizes: Buca Small (a generous single portion) and Buca Large (which feeds 2-3 people). I think we'd recommend choosing a few dishes to share, getting stuck in and trying a bit of everything! The menu is extremely varied, and the food delicious and fresh. The restaurant atmosphere is relaxed and the staff are attentive, helpful and really know their stuff.
I think it's easy to say we'll definitely be visiting again. From having a little look around, The Village Hotel also looks lovely and would be a good option to anyone coming to stay in Newcastle.
Despite this meal being given to us on a complimentary basis, all of the opinions stated in this post are honest (we wouldn't be any other way!). Many thanks to Andrew, Karen, Adele and all of the team at Buca for a lovely evening and some cracking food!
Claire & Bryden
x