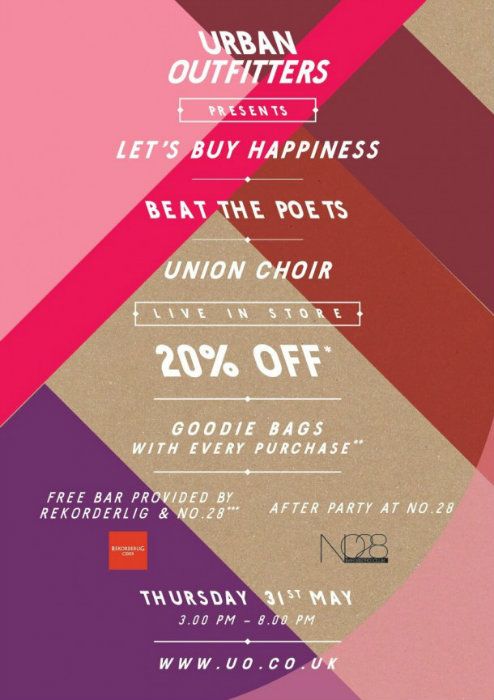 Just a quick post for anyone in the North East area, to let you know about an awesome event that Urban Outfitters in Newcastle are holding today. From 3pm until 8pm UO on Grainger Street will be hosting a shopping event with live music from Union Choir, Beat the Poets and Let's Buy Happiness.
I haven't heard of the other two bands, but Let's Buy Happiness are awesome (not a biased opnion, even though our lovely friend Sarah is the singer!). Plus if good music wasn't enough to get you down there; there's 20% off everything, goodie bags with every purchase and a free bar provided by Rekorderlig and No 28 (while stocks last obvz)!
See you there!
Claire & Brydenx
P.S. Here's a couple of songs from LBH. 'Fast Fast' (a favourite) and 'Works Better on Paper' Enjoy!