Hi everyone,
This is a bit of a late post in regards to this but better late then never, yeah?
The wonderful
Katie
(Twitter @ladyfromatramp)and Kat (Twitter - @kittyfairy) organised a wonderful blogger event which took place 26 November 2011 (I told you this was a late one!). We all met at 2pm at the Grey Street Hotel for some drinks and chatting.
Me and Claire met some lovely girls and we hope to see everyone again soon! Katie mentioned trying to organise another event in 2012.
Katie and Kat were very kind to give us a wonderful goodie bag with some very exciting products inside!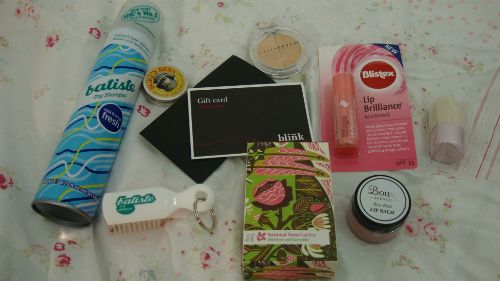 I nearly did a little squeal when I saw the Sheercover concealer as I'm always catching myself watching their infomercial on TV in the morning!
Bryden x