Claire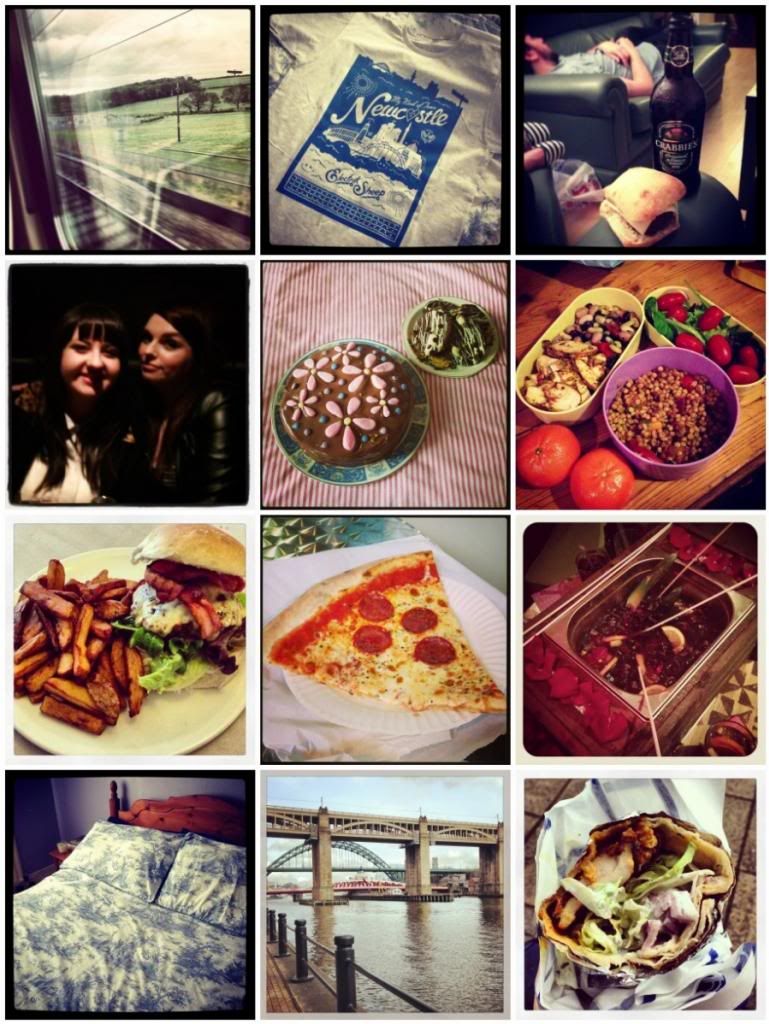 1. I seem to spend my entire life on trains.
2. Geordie pride.
3. Midnight BBQ.
4. Drunken Trebz & a Mixa!
5. We baked a cake, it was stressful!
6. Trying to be healthy...
7. It lasted half a day.
8. The best pizza in Newcastle.
9. Yep that's an entire box of alcohol.
10. New bed sheets = best thing ever.
11. Sunday stroll.
12. Moroccan chicken from the Quayside Market.
Bryden
1. Dad's homemade cider
2. Homemade pizza
3. Mams kitchen. I love this table and chairs!
4. Wild broom
5. Salad days
6. Hangover juice
7. Papa John's buffalo chicken pizza
8. Egg white scramble
9. Buffet desserts
10. Homemade hummus
11. Nights out
12. Sinful colours varnishes
Hope you're all well,
Claire and Bryden x