Here at Trebles and a Mixer, we're fond of partying. Sometimes we party a little bit too hard and can need a little help to get us feeling back to our normal selves. So if like us you've been hammering the tequila shots too much or maybe you've just been working hard and burning the candle at both ends; here's a guide to feeling a bit crap.
Firstly I know everyone says this, but drink as much water as you can before you go to bed and continue to get as much of the wet stuff down you as you can when you wake up. As much as it's the last thing you want to do, try and eat something. I'm a big fan of a bacon sandwich when hungover, the combination of protein and carbs seems to sort me out a treat (veggies- try an egg and hash brown sandwich instead).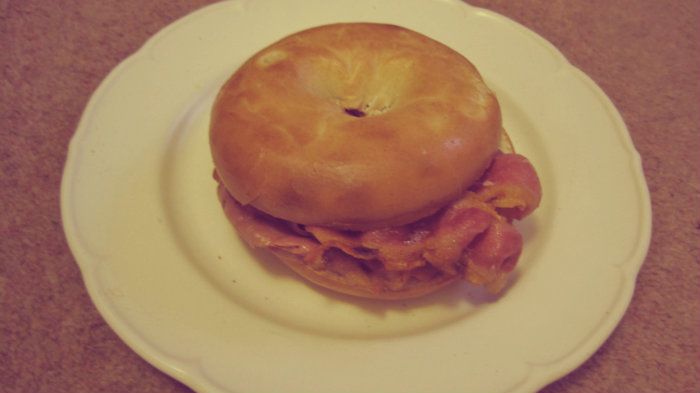 Next, get yourself in the bath. This will probably make you feel worse to begin with, but it will make you feel a million times better in the long run. If you're anything like me, you've just woke up with your hair resembling a birds nest, panda eyes and the club stamp has transferred from your hand to your forehead during your slumber; you need a bath! Drinking alcohol severely dries out my hair and skin, so I use the following products to start feeling human again.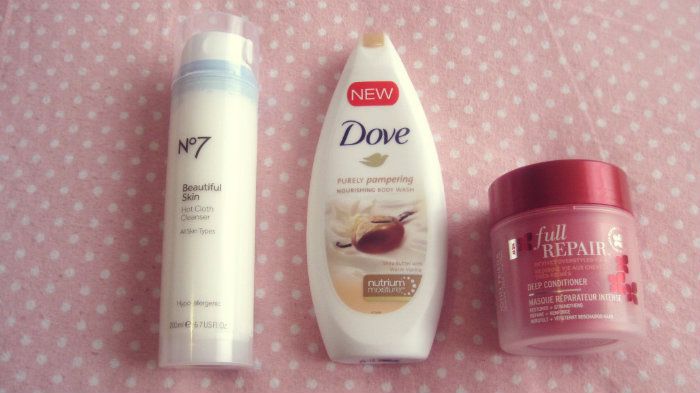 No 7 Beautiful Skin Hot Cloth Cleanser
I love Liz Earle, but I find this cleanser a lot more moisturising in my hungover time of need. It gets rid of any traces of make up, even waterproof mascara. I always stock up on this when the £5 No 7 vouchers are going round.
Dove Purely Pampering Body Wash- Shea butter with warm vanilla
I recently picked this up and I'm really impressed. It makes my skin feel so soft and moisturised, that sometimes I forget to follow up with body lotion.
John Frieda Full Repair Deep Conditioner
I don't treat my hair very well on a night out. There's the heavy styling before I leave the house and then copious amounts of backcombing and hairspray throughout of the night. This stuff is great at transforming my locks from straw back to hair.
If you don't have to leave the house feeling this rough (lucky you!), you might want to spend the day giving your skin and rest and go without make up. I, on the other hand, like to put a little bit of make up on. It makes me feel less of a gross tramp that I am in reality. Here's my current skincare and make up favourites for those rough times....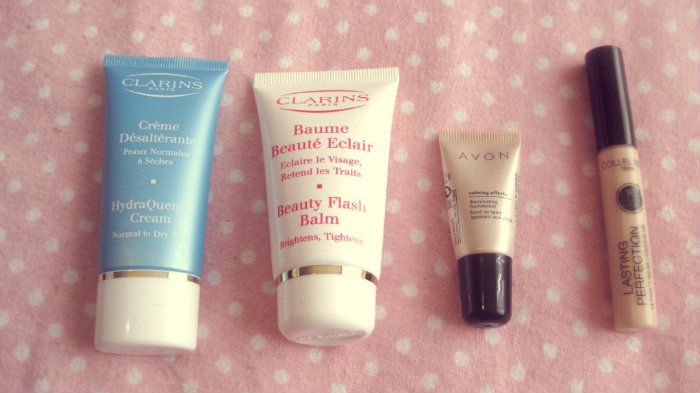 Clarins HydraQuench Cream
No surprise that I would include a Clarins product here, is there? But, this is an absolute god send, it moisturises my skin beautifully. It sinks in straight away, leaving no greasy feeling. I do however think it smells like oven cleaner, but I can get over that.
Clarins Beauty Flash Balm
I can never decide if I entirely love Beauty Flash Balm or not. I think it's because there is so much hype around it I was expecting actual miracles. Having said this, I use this every time I'm feeling a bit rough. It calms my redness and makes my face feel less puffy, creating a nice dewy base for your foundation.
Avon Calming Effects Foundation- Ivory
I recently ordered a number of sample sized tubes of foundations from Avon, this was one of my favourites. I would say it's a light to medium coverage (but buildable) with a dewy finish, ideal of perking up tired looking skin. I always stay away from foundations which are matte when I'm looking less than great, they just end up making me look more tired. I'm still on the hunt for a good BB cream for these hangover moments, if anyone has any suggestions? (Bryden recommends the Ginvera Green Tea BB)
Collection 2000 Lasting Perfection Concealer- Fair
Excellent at covering up eye bags and any blemishes that I have as a result of knocking back too many tequila shots the night before.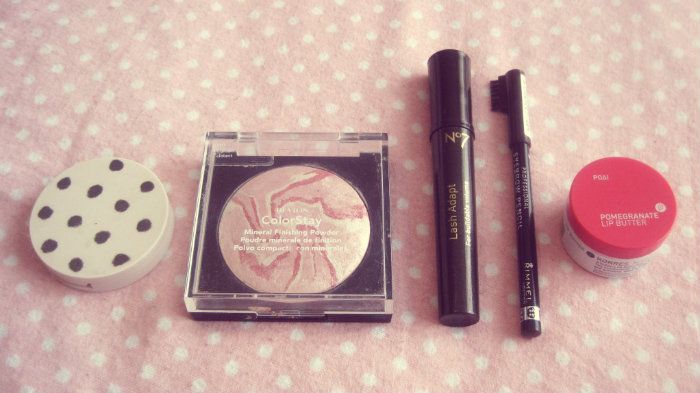 Topshop Blush- Neon Rose, Flush and Head Over Heels are all favourites
These cream blushers are excellent at adding a bit of colour back into my pale face.
Revlon ColourStay Finishing Powder
I use this shimmery powder as a brightening eyeshadow and to highlight my face. It helps me look a bit more alive when I'm actually dying on the inside.
No 7 Lash Adapt Mascara
This is buildable without clumping, allowing you to put as much on as you need to look bright eyed once again.
Rimmel Eyebrow Pencil- Dark brown
I look horrific without my brows on. That is all I have to say.
Korres Lip Butter- Pomegranate
This adds a subtle hint of colour and is really moisturising.
Now that I don't look like I've been dragged out of the gutter; I always try to put some clothes on, sitting round in my PJs all day makes me feel worse at times. I usually stick a loose fitting dress on or team a baggy top with leggings. Comfy socks are a must!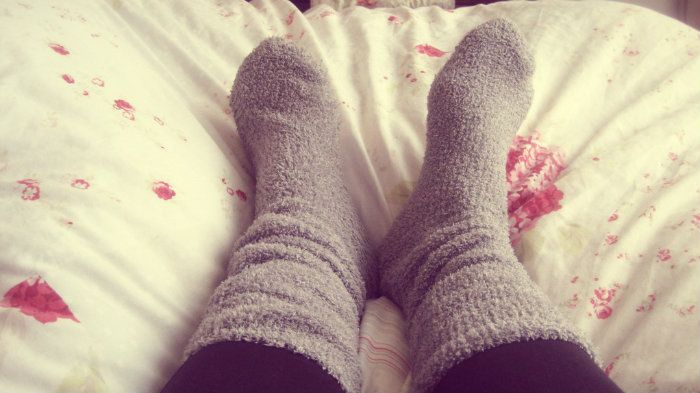 If I'm lucky enough to have a day off work I will now adopt the following routine- FOOD, FILM, NAP (repeat until necessary). These are my top choices for your hangover viewing pleasure-
Clueless
A classic. If you don't like this film, we can never be friends!
Me without you
Nice easy viewing; but if you're feeling a bit over emotional in your hungover state, you might shed a few tears. I really enjoy some of the outfits in this too (maybe a future 'Screen Style' post?).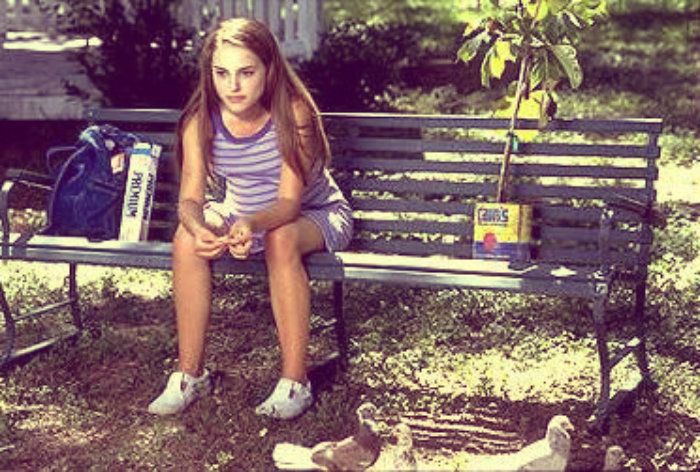 Where the heart is
This is pure cheese. Natalie Portman plays a white trash girl that gets left by her deadbeat boyfriend at a Walmart and ends up living there! My friend Kaite and I watch this religiously when we're feeling rough, I have seen it so many times!
So there you go, my guide to getting over feeling crappy. If this doesn't work for you, remember....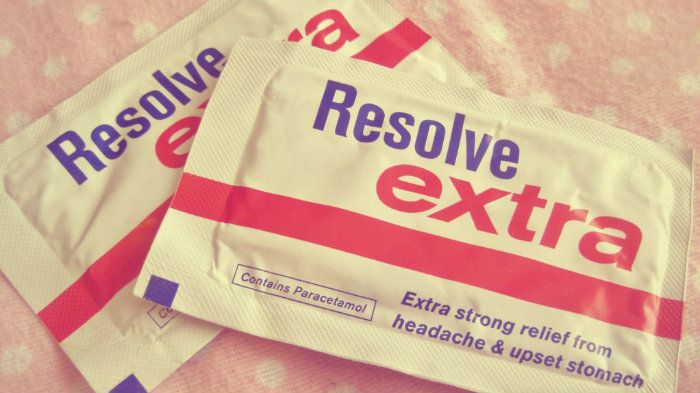 Resolve is your best friend.
Claire x
Disclaimer: I am not an alcoholic (I promise!), neither do I encourage binge drinking. If you are going to go out and get drunk, please do it in a responsible manner. Nobody wants to be the messy one,it's not cute. This post is light hearted fun, all opinions are my own. If using solutions like Resolve, read the instructions first, OBVZ!