Claire and I went along to the grand opening of Sloppy Joe's Deli in the Grainger Market recently to have a little look about and see what culinary delights they had to offer. Sloppy's offer a great selection of sandwiches, salads and snacks. Claire was particularly excited to see a packet of cheeseburger crisps and was literally lost for words when she saw them.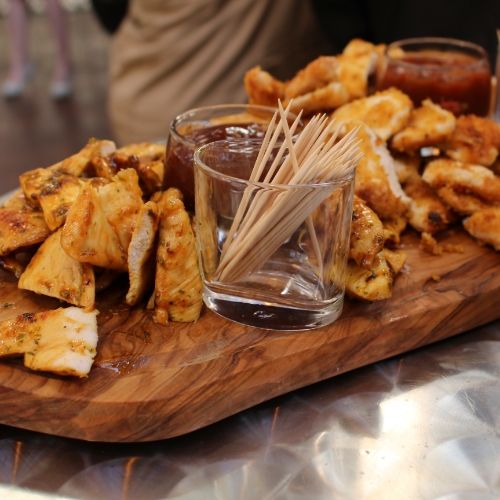 Garlic and Breaded Chicken
The owner John explained to us that he was keen for the Grainger Market to be a stop for great food, where someone would drop in for lunch and would be a destination for fantastic quality food. He explained he has plans to convert another unit near Sloppy's into another eatery which would bring the ever popular street food feel to the strip.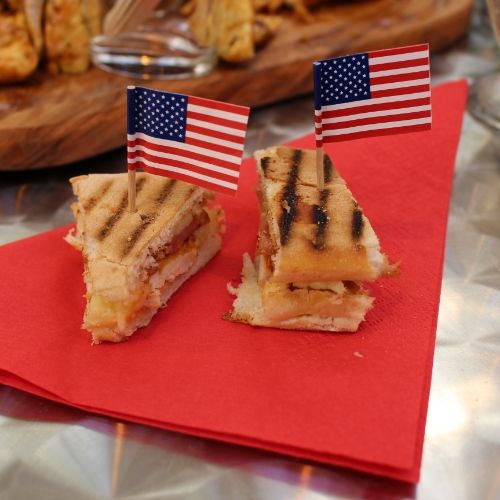 Smokey Joe Panini
We sampled a few of the fillings that Sloppy's had to offer and each one of them were great. My personal favourite was the Smokey Joe panini. Claire particularly enjoyed the garlic chicken. The bread was great as well and is supplied by the wonderful French Oven (owned by his daughter!). Sloppy's have a few offers on at the moment so if you're in the area head over and pick up leaflet to take advantage of these. You won't be disappointed.
Bryden x