The good people at Miller and Carter kindly invited us along to their newly opened Newcastle branch to check out their menu. We were unable to make it to the opening night so we were very excited to see this drop into our inbox.
Miller and Carter which are known for their steaks offer premium-grade British beef which has been carefully reared on sustainable farms. They claim that all their beef can be traced back to the field where it came from which is pretty impressive, if only I had the guts to ask which field my dinner came from! That being said Miller and Carter don't just offer steaks and have a vast menu that includes a carefully curated selection of starters, burgers, fish, chicken and vegetarian options. Steaks can be upgraded which various options that include lobster mac and cheese and lobster tails. They also offer their version of a 'surf and turf' which in this situation doesn't apply to the dish itself but it is actually an add on of lobster thermidor and king prawns so that anyone is able to turn their choice of steak into a surf and turf if they desired.
Claire and I decided to share a couple of starters and decided on the pork belly and the black pearl scallops. No complaints here and both dishes were incredibly well presented and as equally delicious.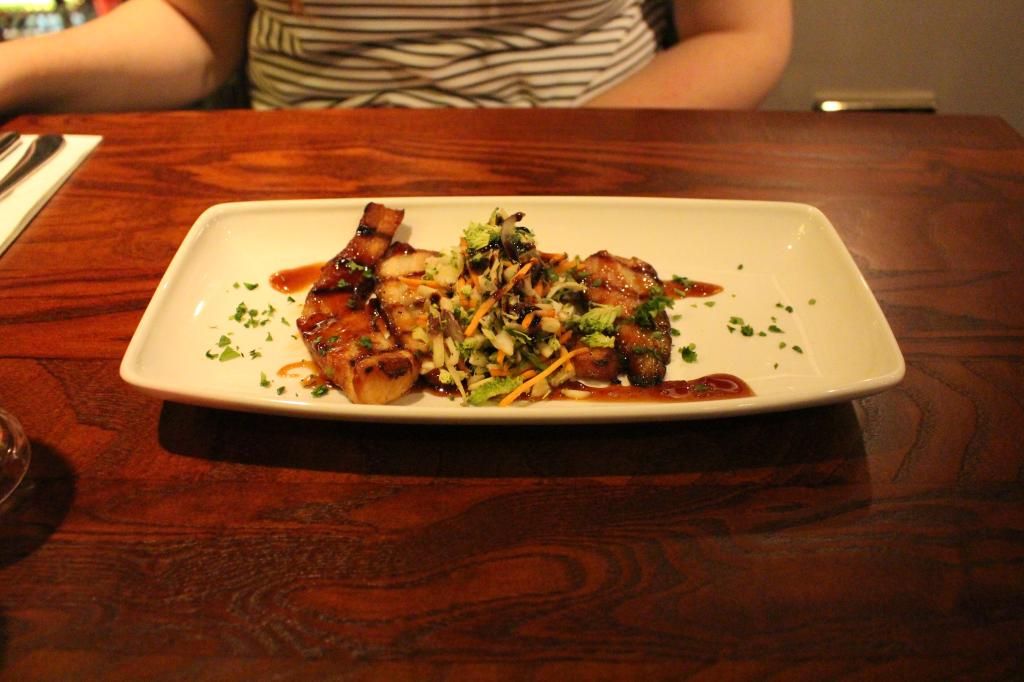 Pork Belly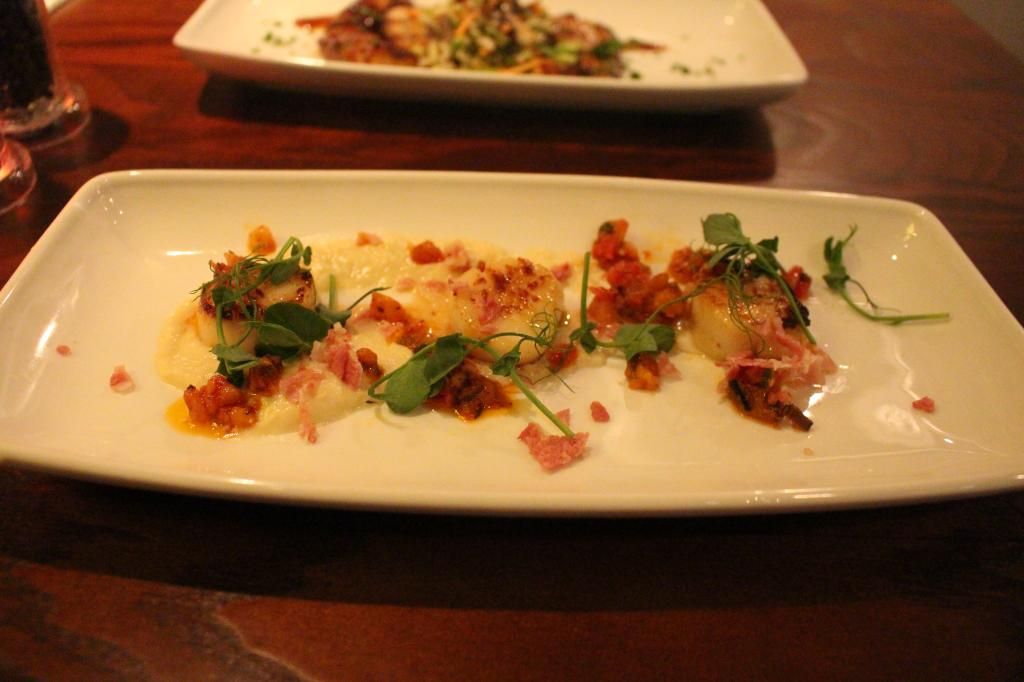 Black Pearl Scallops
For our steaks we both chose a a T-bone steak which was a cut we had never had before. The menu promised this to be one of the more flavourful steaks due the meat being cooked on the bone. Claire chose to have hers with chumichurri while I opted for the classic bearnaise sauce. All steaks come served with parsley butter, seasoned fries, a slice of their classic onion loaf, a balsamic glazed tomato and a choice of one of their iceberg wedges.
The onion loaf was great. I can only describe as a slice of onion bhaji without the spices? I hadn't had anything like it before. I think if you visit Miller and Carter and you don't get a steak to order it as a side to have a taste, you won't regret it!
We couldn't just have our steaks the way they came and upgraded our steaks. I chose a lobster tail and Claire went for the surf and turf. Both were great. The lobster tail wasn't huge but I wasn't expecting it to be for the price and it was a lovely accompaniment to my meal.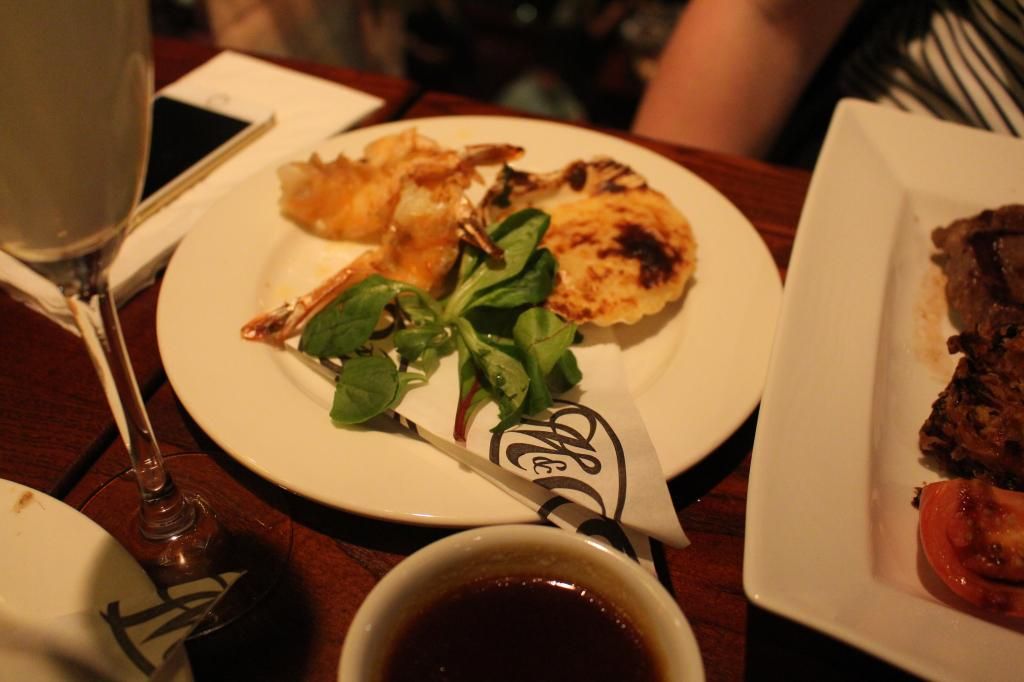 "Surf and Turf"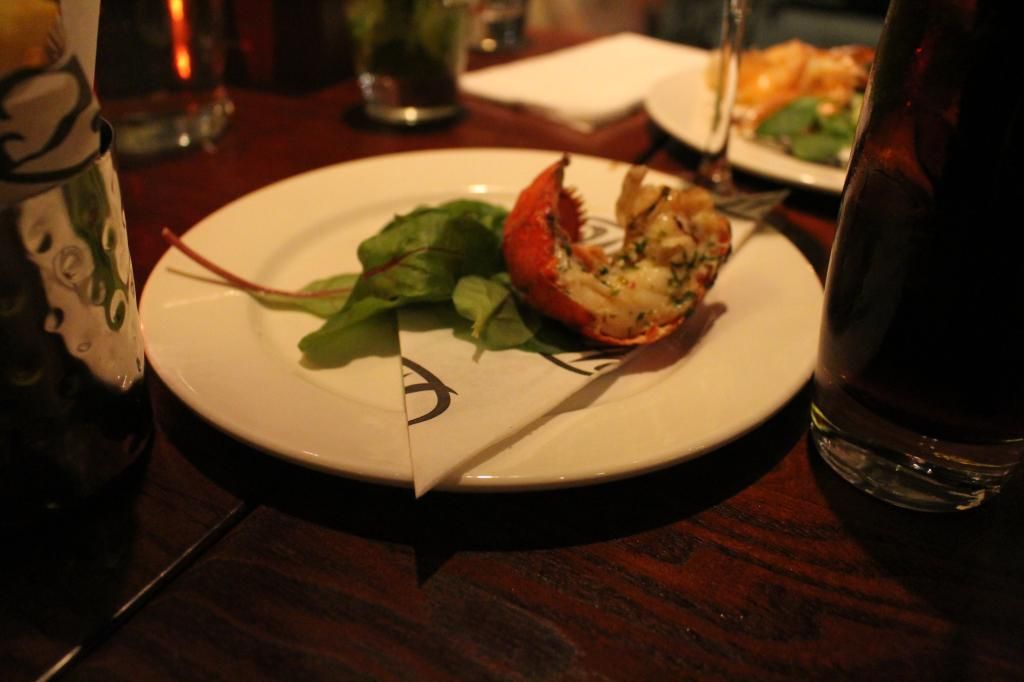 Lobster Tail
The meal was absolutely brilliant and I would definitely go again. I have and will continue to recommend Miller and Carter friends and family. It was actually only last week where I overheard a colleague trying to decide where to go in town for steak to which I demanded she went to Miller and Carter and I am pleased to say she did go and throughly enjoyed her meal.
So, what do you think?! I'm dying to go again.
Bryden