I finally got a day off work today, so I decided to go home for Easter Monday. As usual when I go to my parents house, we end up going to somewhere along the coastal route. Today we ended up in Warkworth. It was so pretty there, bunting was hanging everywhere for Easter and all the flowers were in full bloom. Summer is well and truly on its way...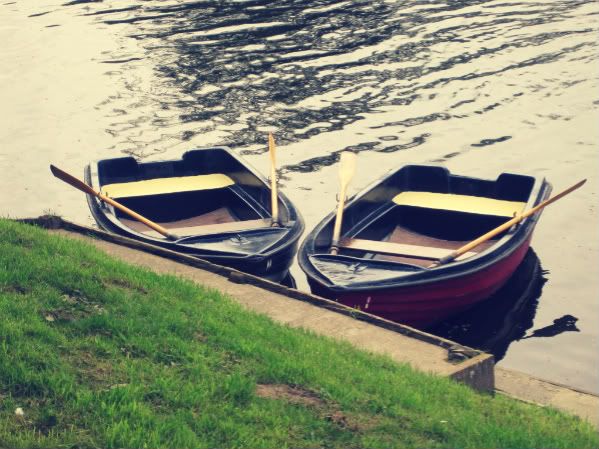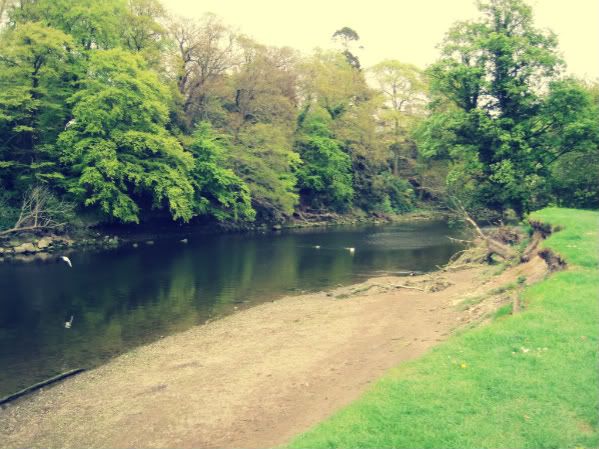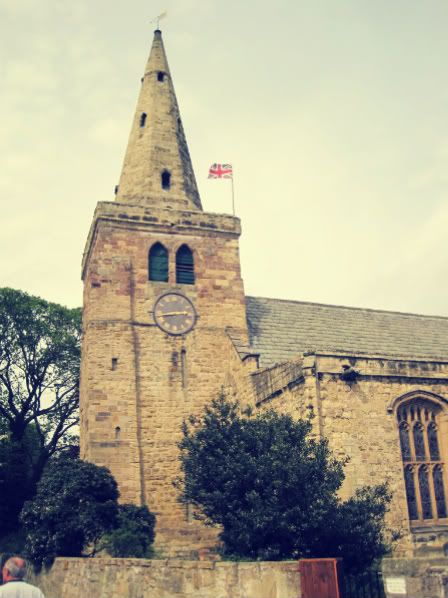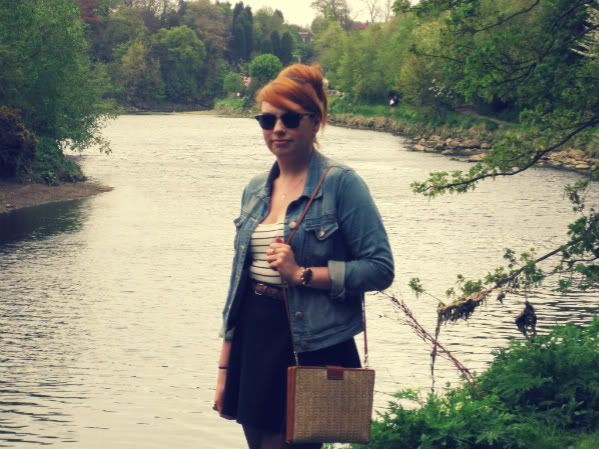 Look at me taking outfit photos on location like a real fashion blogger, shame I haven't figured out how not to look awkward yet! My hair is also looking a bit wild thanks to the wind.
Jacket- Primark, Top- New Look, Skirt- ASOS, Belt- Primark, Bag- ASOS (Bought with my Groupon voucher), Brogues- Primark, Sunglasses- Ray Ban.
I'm very excited to announce we're currently trying to organise a Blogger meet up in Newcastle with
Carla
, the provisional date is Saturday the 11th of June. We had such a lovely time meeting everyone when we went to Sheffield and would really like to see you all there. Are any of you up for this?
EDIT: The meet up date is now more likely to be the Saturday the 25th of June, so we don't clash with the Manchester meet up, confirmation coming soon!
Claire
x