Happy Valentines Day everyone! I hope everyone had a nice day regardless of being in a relationship or not. Being the sad, lonely spinster I am, I decided to treat myself. I've been working like crazy lately and I thought I deserved some treats for when I got in from work tonight.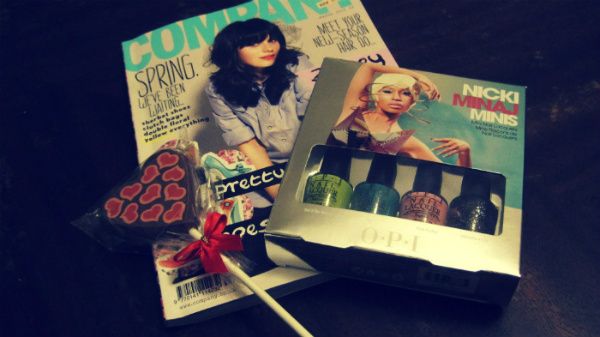 These Nicki Minaj Minis are the first OPI nail varnishes I've bought and I'm pretty impressed. They took about 3 coats to build up the colour, but I really like them. My favourite has to be Metallic 4 life which is a lovely black packed with silver glitter.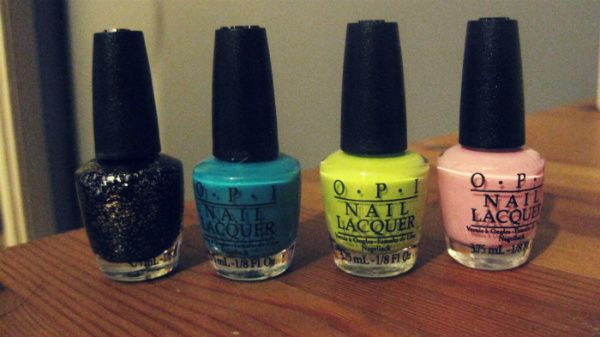 l-r: Metallic 4 life, Fly, Did it on 'em, Pink Friday.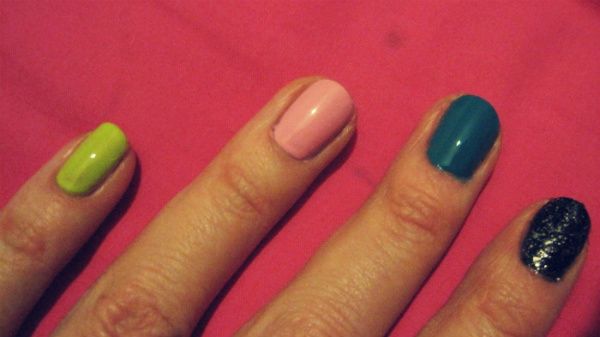 Well, I'm off to eat chocolate and watch Big Fat Gypsy Weddings. Did anyone get anything nice for Valentines Day or treated themselves to anything lately? Does anyone have any must have OPI nail varnishes they can recommend?
Claire
x
P.S. Apologies for the rubbish lighting in these photos, roll on summer!