Claire's review.
I've never really been fussed by the whole beauty box thing to be honest, it's always been more Bryden's territory. But, after seeing a discount code to receive a Glossy Box for half price I thought I'd give it a go. I received an email on Friday saying that my Glossy Box would arrive within the next 2-3 days, when the pink and black package arrived on Monday morning I was pretty excited. That's until I looked inside that was.
After seeing previous boxes I couldn't help but feel let down by what was inside. Now I know that the contents won't always be to everyone's tastes and this months box wasn't going to be as exciting looking as last months Valentines edition, but I just felt so disappointed. It also didn't help that one of the products had leaked all over the inside of the box and the products. After some whinging on Twitter, Glossy Box have offered to replace if I send them a photograph of the box, I can't really be bothered or care enough about any of the products to do this.
I thought maybe even if the products didn't look up to much they might actually work well, so today I've given them a test.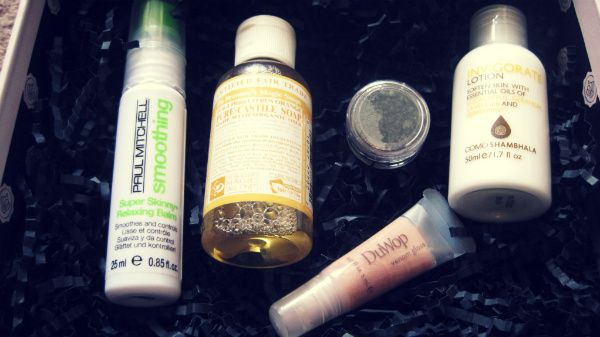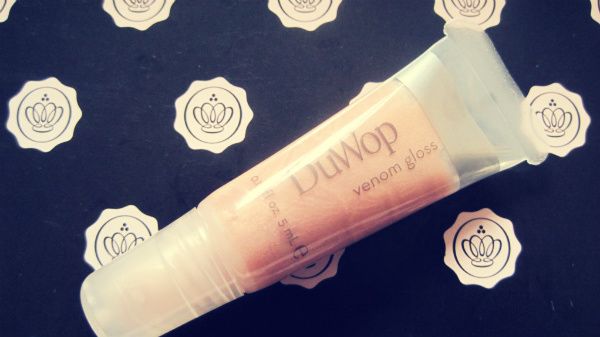 Du Wop- Venom Gloss
Most people will have heard of this brand for their lip plumping glosses. This shade goes on quite sheer and the gloss has a nice scent/taste. I don't really have much else to say. It's ok, but there are so many other glosses I would pick over this one.
Dr Bronner- Magic Liquid Soap
I received this in the citrus scent, which is pleasant enough. This is apparently has 18 different uses and you do get quite a good lather from a couple of drops. I'll probably end up using this to clean my make up brushes.
Paul Mitchell- Super Skinny Relaxing Balm
This was the only products I was really interested in. Sadly it didn't live up to my expectations. My hair felt smooth after using it, but I own plenty of other products that do a better job.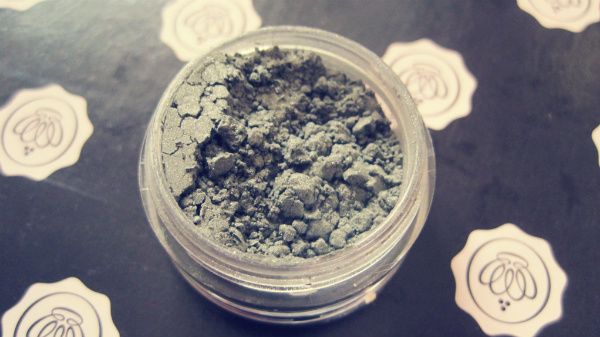 BM Beauty- Pure Mineral Eyeshadow
I haven't heard of this brand before and this kind of eyeshadow isn't really my kind of thing or colour. The shadow wasn't particularly pigmented, but I did find applying it wet intensified the colour more.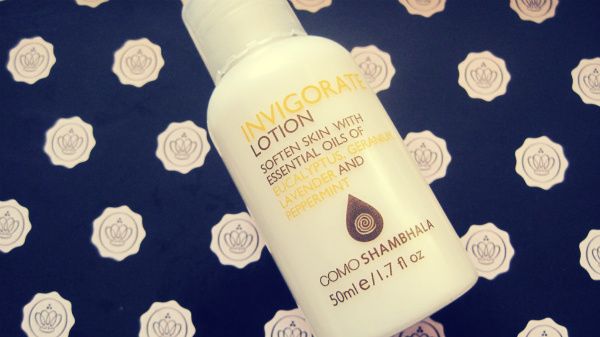 Como Shambhala- Invigorate Body Lotion
This body lotion according to Glossy Box will 'put you in a perfectly uplifted mood', it just made me want to rip my own nose off. Not too bad at hydrating, just smells horrible.
Swatchy swatchy
Verdict.
On the whole I'm disappointed with my first Glossy Box. There isn't anything in the box I'd buy again, in fact most of the products will probably be passed on. having said that, I'll give you another month to impress me Glossy Box, otherwise it's over.
Bryden's Review
As soon as I got the text from Claire telling me her Glossy Box had arrived and she wasn't impressed I was scared! In my lunch break at work I was frantically trying to look through twitter to see what everyone else was saying without actually slipping up and finding out what was inside the box. I'm not one for spoilers. When I got home the box was waiting for me. Time to see what all the fuss was about!
I opened the box and I was a bit like hmm yeah ok... Fair enough. It's not as good at the last couple of boxes. However, the last couple of boxes was the Christmas edition box and the Valentines edition box so are bound to be a little more special.
I got some slightly different products to what Claire got and I got the Peppermint Dr Bronner's soap and the Paul Mitchell Round Trip. Everything else was the same as hers.
My thoughts:
Duwop - Venom Gloss (Buttercup)
- Nice size! This product had me excited. I'm always looking at the Duwop products on Asos but I've only actually bought one product (The Mattillume powder)from them as they're quite expensive I don't want to buy without testing and being very disappointed.
Dr Bronner - Magic Liquid Soup
- This is something I've had a look at in the past on the American Apparel website. I love the idea of only having to time one product to a friends house if I needed to stay over night. Saves space! I had a quick go of this the other night and it lathers up lovely! Leaves a nice smell on the skin afterwards too.
Paul Mitchell Round Trip
- At first glance I was really excited about this but I'm not really sure how I'll be able to use this.
BM Beauty - Pure Mineral Eyeshadow (Storm Cloud)
- At first I thought this was a grey pigment but on further inspection its a dark-ish moss green (quite a muddy colour). I first swatched it as it was and I was sooo unimpressed. Where's the colour pay off? I can't find it. I did try it wet afterwards and it did intensify the colour but wetting an eyeshadow every day isn't something I want to deal with.
Coco Shambhala - Invigorate Body Lotion
- In all honesty I haven't smelt this yet as I am currently using up another lotion at the moment. Claire mentioned the smell wanted her to rip her nose off - Absolutely howled at this! I'm not too bothered on smells and as long as it moisturises nicely I'm ok with that. I'll use have to use it at night.
Bryden's Verdict:
An 'OK' box. I'm not overly excited but there's a few things I'm looking forward to trying (Duwop gloss, Dr Bronner and Paul Mitchell).