If you're a regular reader of our blog,or if you scan through a couple of pages of posts, you'll see that we both really love food. So we were obviously delighted when we were invited by The Living Room in Newcastle to sample their new menu; except this wouldn't be normal dining, oh no, we were 'Dining in the Dark'!
We arrived at The Living Room a bit curious and puzzled about what lay ahead. It was explained to us that we'd be sampling a range of dishes from their new menu whilst blindfolded, then between dishes we'd answer a series of questions and would compete against others in an attempt to be crowned the Dining in the Dark champion. 'Easy' we thought, WRONG! So, it turns out eating blindfolded is difficult, very difficult. You drop your cutlery, you can't find your plate, you end up with food all over your face (that might just have been me) and god help you if you need a drink from your wine glass.
We had arrived straight from work and had major hunger pangs, so had to resist the urge to hungrily stuff the food into our faces (our usual approach) and instead take time to smell and take in the flavours of the dishes. Holding back clearly paid off and it was announced we'd come out on top and we were the winners of a (totally real, obvz) gold trophy!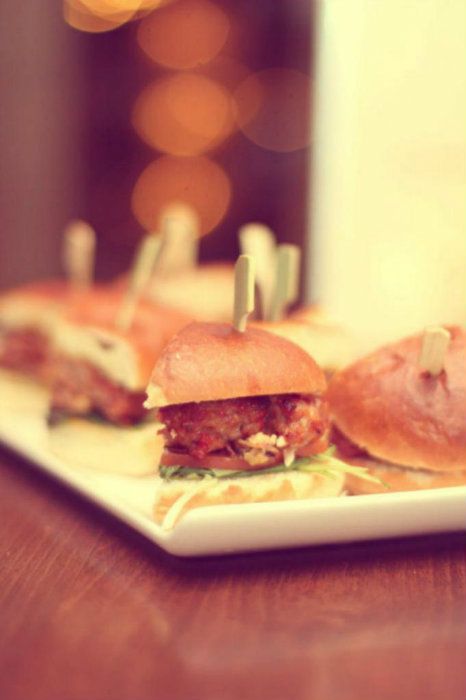 Despite our difficulties with feeding ourselves, we had great fun and tasted a lot of delicious dishes. Our favourites included- The pork and chorizo burger with a smoked paprika aioli on a brioche bun, Moroccan spiced lamb with apricots, dates and almonds served with giant cous cous, Venison 'shepherds pie' with chestnut Savoy cabbage and the Basil Grande Eton Mess.
'Dining in the Dark' isn't something The Living Room offer to customers at the moment, but they said it's been so successful at the nights held nationwide and they'd consider holding other nights in the future. If you get the chance, definitely give it a go. We've eaten at The Living Room before and were really impressed with the food (they also make some mighty fine cocktails).


Did anyone else attend one of The Living Room's 'Dining in the Dark' evenings or would you try it?


Claire
x