Being too cheap to spend £1.50 per pom pom bauble I decided to make my own (DIY post coming soon!). I ended up spending £7.00 on my wool and saved myself about £30 on decorations! After about 13 hours work and a very messy floor my tree was complete and I am over the moon with it.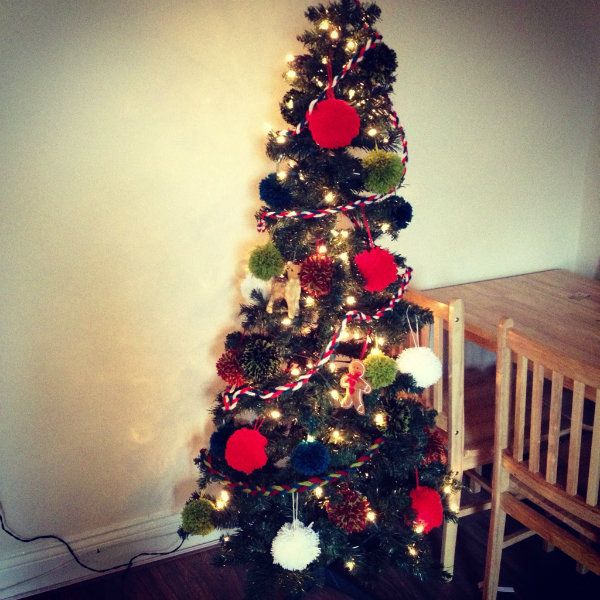 All decorations made by me apart from the Gingerbread man and the Deer - They're from Wilkinsons.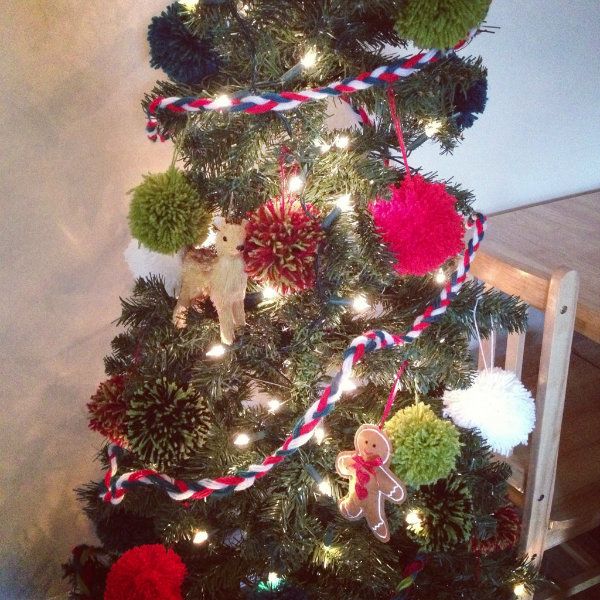 I plaited some wool to make my 'tinsel'. Easier than it sounds.. Turned out to be a two man job because the ends kept tangling up.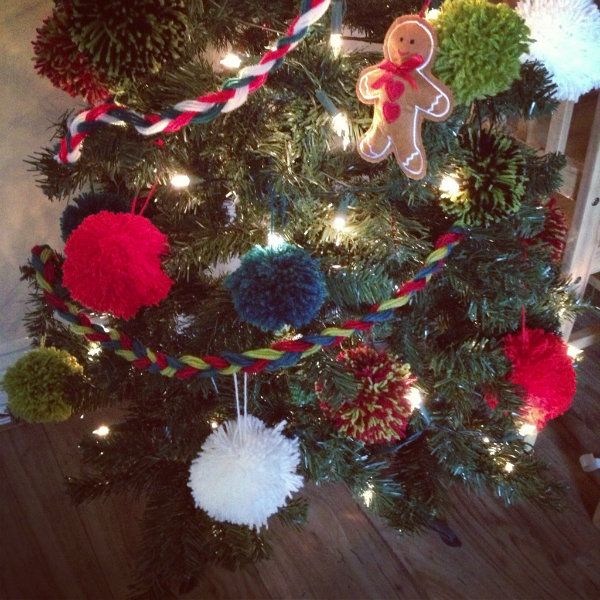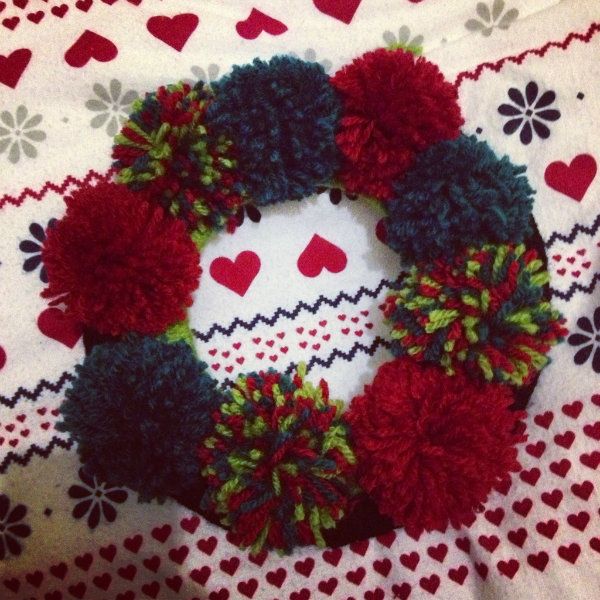 Even made myself a little pom pom wreath with the extras.
What do you think?!
Bryden xx