You might have seen Ernest mentioned in a couple of my monthly favourites. Ernest is situated on the Ouseburn in Newcastle Upon Tyne. Boasting a brilliant menu Ernest is one of my favourite places to go for food at the moment.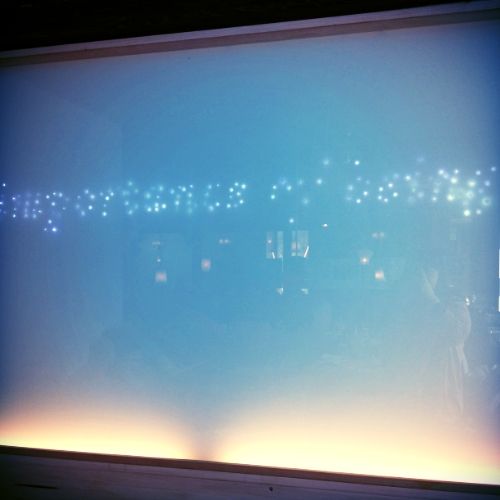 These little lights spell out the words 'Importance of Being' behind some clouded perspex. I've had to put a jazzy little filter on this as it wasn't showing up very well - Hope you don't mind!
I can't stress enough how much I love Ernest!
I love the food, the cafe decor, the people who go there, the people who work there and how its just a short bus journey away for me.
So much to choose from.
Steven and I went at Easter time for his birthday. It was lunch time and decided to try out some of their sandwiches and sides. We were going out that night and needed to line the stomach too.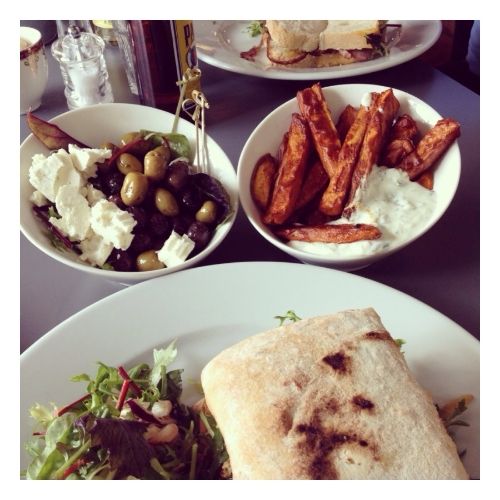 Altogether now!
I opted for their sausage sandwich with caramelised onions and cheddar £6.00 and Steven went for their rare roast beef and horseradish sandwich on sourdough £4.50. We shared a portion of the olives and feta £3.50 and sweet potato fries and tzatziki £4.50.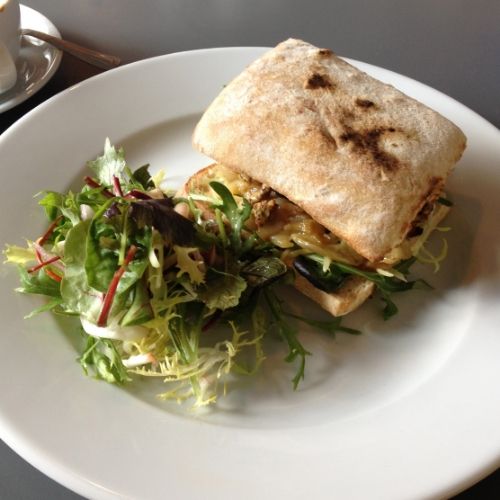 My sausage sandwich
Steven's rare beef sandwich
All of the food was bloody lovely! My only complaint would be that the tzatziki wasn't minty enough for me but that isn't a big deal.
Star Wars figures from their display cabinet
People of Newcastle - Get yourselves to Ernest. You won't regret it!