HEY! HELLO! HI! Does anyone remember when this blog was written by two people?? Probably not, because I've been slacking for about a year now, leaving poor Bryden to keep this thing going, but I'm finally back! I've tried to write a couple of posts to get me back in to the swing of things, but nothing seemed right. There's been a couple of attempts at tedious 'catch up' posts, which I ended deleting. To be honest, I'd kind of fallen out of love with blogging, I had a lot of 'real life' stuff going on, with work, moving house etc. and poor old Trebz & a Mixer fell by the wayside. Anyway, let's pretend I haven't been the world's worst blogger for the past year and get down to the important stuff- food.
Towards the end of last year, my mam kept telling me about a restaurant that she'd visited with my dad a few times and based on her description, I demanded a visit. The Old Boathouse is located in Amble, Northumberland, just up the coast from my parents' house, and is situated right on the marina, meaning the seafood they sell is literally fresh from the sea. After my dad forced us to participate in a stroll along the promenade, on a freezing cold, bleak January day, we arrived at the restaurant.
As the name suggests the building was once a boathouse for the local lifeboat. Inside the restaurant is quite small, but doesn't feel cramped, with various nautical décor as you would expect from somewhere named The Old Boathouse.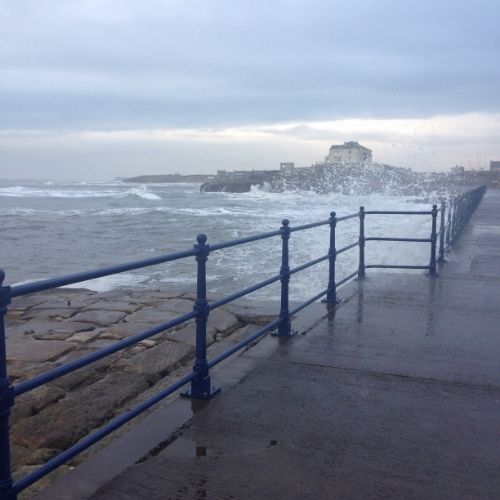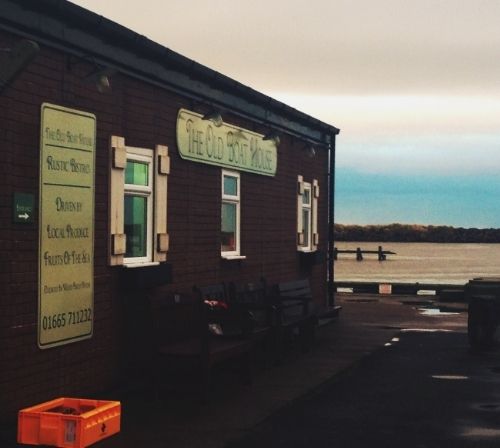 The food, naturally, focuses on fish and seafood, with a lot of produce brought straight from the local fishing boats to the restaurant (I spied a box of freshly delivered, poor crabs waiting for the chop) with menu staples such as fish and chips, crab and lobster. There are also extensive lists of daily specials on the walls and for the seafood haters amongst you (seriously, what is wrong with you??) there's non fishy options such as steaks and pizzas, which look equally delicious.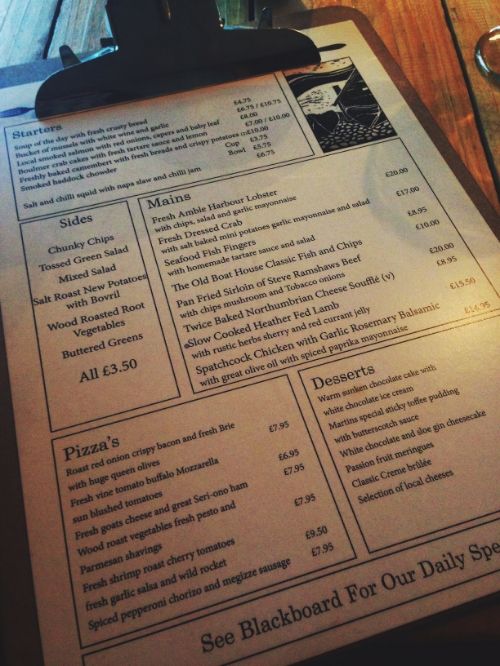 Naturally, as I'm a fan of devouring crustaceans, I opted for the lobster. This is usually served with salad, chips and garlic mayonnaise, but as I've been trying (and mostly failing) to curb my calorie intake lately, I asked to swap them to oven roasted new potatoes, which wasn't a problem. My mam went for crab, which was absolutely huge and delicious, and my dad chose a salmon dish from the specials board. The portion sizes are decent; however there isn't any scrimping on the quality of the ingredients.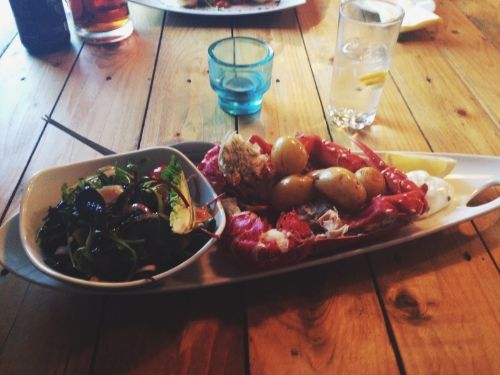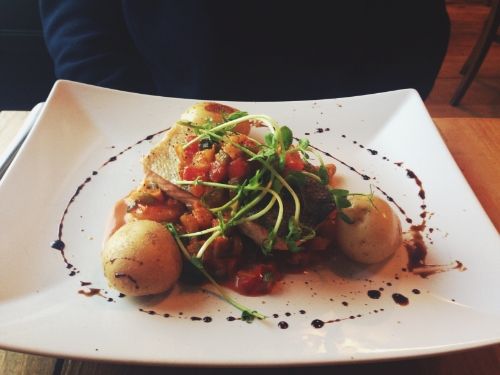 I've been back to The Old Boathouse for another family meal since my first visit and I've got a feeling it's becoming a place that we'll be going to for a long time to come. It'll be a lovely place to visit in the summer, as there's seating outside, where you can sit and watch the boats sail past, whilst getting elbow deep in lobster.
Does anyone else end up with lobster EVERYWHERE when they eat it, or is it just me? I'm talking- on your forehead, in your hair and even in your eyebrows? Nope? Just me then….
Claire
x