This weekend I went to stay at my parent's house and on our way back to town we popped into Matalan at Killingworth (I know, I visit such glamorous shopping destinations). I've been shopping at Matalan for years, I remember when they used to sell designer stuff and I went wild for my mam to buy me some Calvin Klein jeans, but I haven't really bought much from there recently.
I was actually really impressed with what they had to offer. Firstly they had a cracking sale on with 50% off; containing items that are current too, not just old winter stock.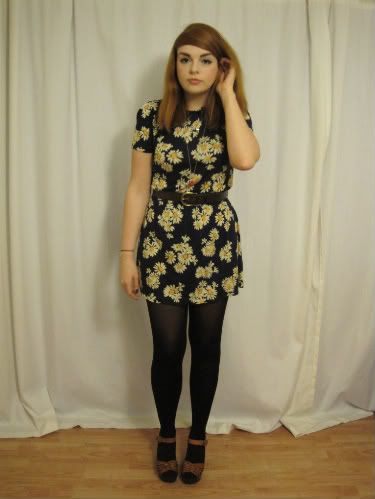 I tried on a few things, in particular I really wanted a denim shirt I'd picked up. Sadly they didn't have any size 14's in stock (Which was the case with quite a few items I looked at. What's with that Matalan?), but I did however try this daisy print dress on by chance and ended up loving it. I'm pretty sure Topshop did dress similar to this recently I'm guessing it'll have probably cost around three times as much as Matalan's £14 price tag. I can't wait for summer to wear it with bare legs, a denim jacket and my beloved new clogs.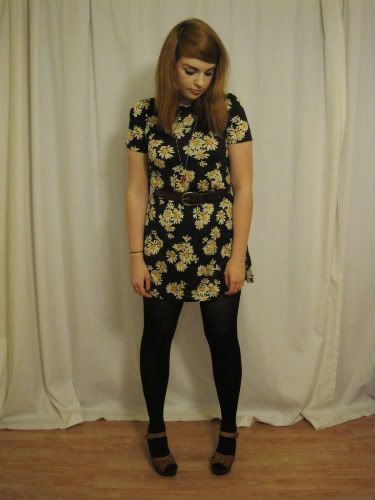 I also picked up this little red stone necklace for £2 in the sale, which goes really well with the turquoise jewellery I wear most days.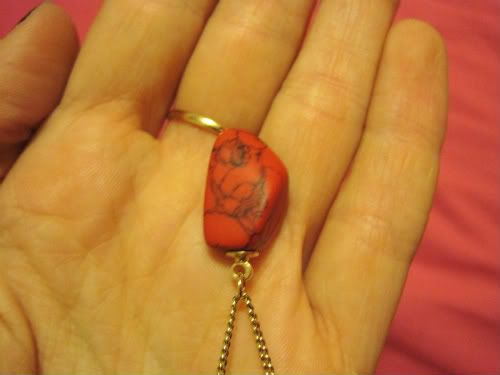 Finally I bought this rucksack for £10, another purchase for the summer. I can't wait to use it on trips to the beach and the park. The woman on the till commented "Eee that bag is dead canny. You could put sandwiches in there". We'd only just met, but she knew me so well!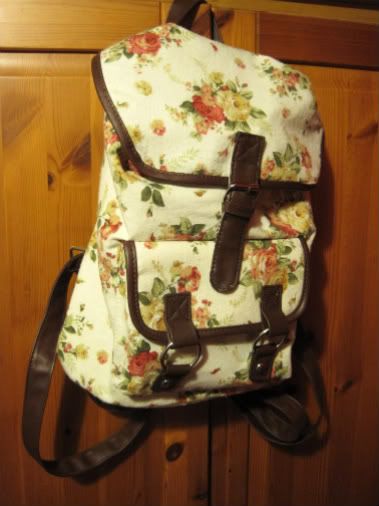 This week I've also been rediscovering Barry M nail effects. I've been wearing it over Barry M nail paint in Mushroom for a few days and it's lasting pretty well thanks to Seche Vite top coat.
Bryden and I also received our train tickets today to go down to Sheffield next weekend for the Blogger meet up. We can't wait to meet some fellow bloggers in real life. We're already stressing over what to pack! Is anyone else going?
Claire
x