We realised that there is only one picture of us on this blog and there's nothing worse than not being able to put a face to the bloggers.
Here's some little snapshots to help you on your way:
This is us in our local rock club (Which Claire HATES) Bryden is looking particulary smug here
This is us in our local rock club probably after a couple of shots
This is Claire with her beloved Newcastle Brown Ale
This is what we like to do in our local clubs. Claire drew this on a boring shift at work. Skillz.
We do like the odd cheeseburger aka MANY cheeseburgers after a night out. Here's Bryden trying to convey her sheer happiness at the sight of the wonderful McDonalds haul.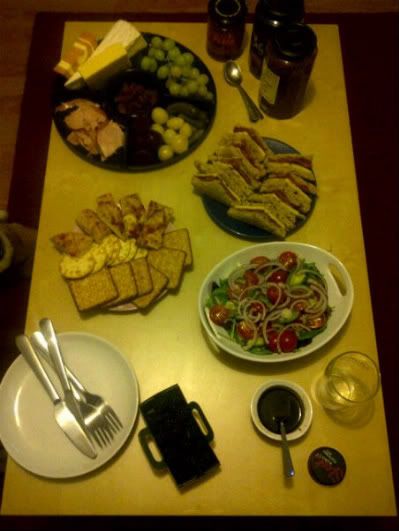 We cook a lot for each other. This one was a joint effort.
So there we have it! A little insight to our lives. Bryden is thinking about posting a few cooking/recipe posts as she loves cooking. Watch this space!
Bryden and Claire x