Long time no blog, sadly work has been preoccupying our time (maybe a bit of partying too!). Both Bryden and I have a million planned blog posts to do but so little time to fit them in. Please bare with us!
This weekend was pay day for me, so today I popped down to Royal Quays Shopping Outlet with my Mam. I find Royal Quays to be a hit and miss, they don't have as good a selection of shops as they used to. However I happened to be looking around Pilot (Where I don't think I've bought anything from in about 10 years!) and I happened to spot these shoes. Months ago I'd seen a similar style shoe in New Look, but never got round to buying them. Months later I was typing 'wedge desert boots' into Ebay every few days in the hope of snagging the shoes that got away. I finally tracked down a tan brown pair just last week and they have barely left my feet since. I was so surprised to find an identical pair in black in the middle of a rack full of diamante flip flops and tacky platforms. They were only £20, so I now have two colour options for about £5 more than the original New Look pair.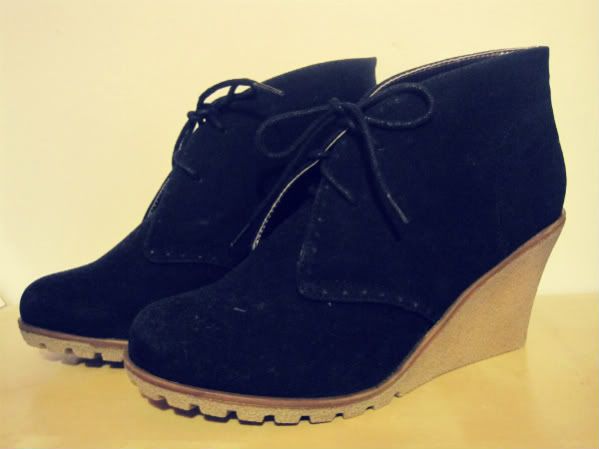 I picked this peace sign necklace in the Claire's Accessories outlet for £4, I was impressed with the standard of some of the jewellery in there. They've got some nice things amongst the other tacky crap! I also bought a new purse as the knock off Anna Sui purse I bought in the Sydney Market in Australia last year is on it's last legs. Tan tooled leather of course.
Finally I bought this book about one of my favourite films- Some Like It Hot for £4.99 from a discount book shop. If you haven't seen this film, you
have
to watch it! I'm not a huge Marilyn Monroe fan, but I think she plays her character perfectly in this film.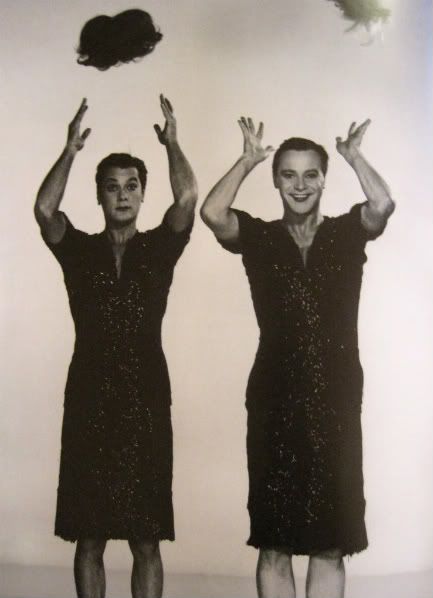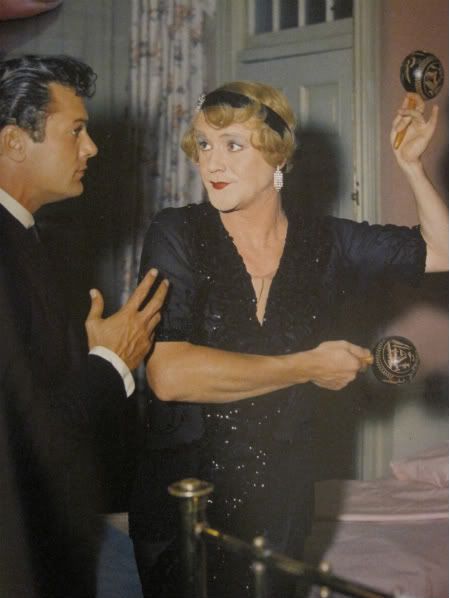 I've also got a couple of tip offs for some free gifts that are available (only in the UK) at the moment. As you probably already know Glamour magazine are currently having their annual Benefit giveaway. There's three different gifts to choose from and at only £2 a magazine there's no reason not to snap up a few! You can choose from High Beam, Posie Tint or Benetint (which I didn't get as I've had it in the past and I'm not a huge fan). I love PosieTint, such a pretty pink.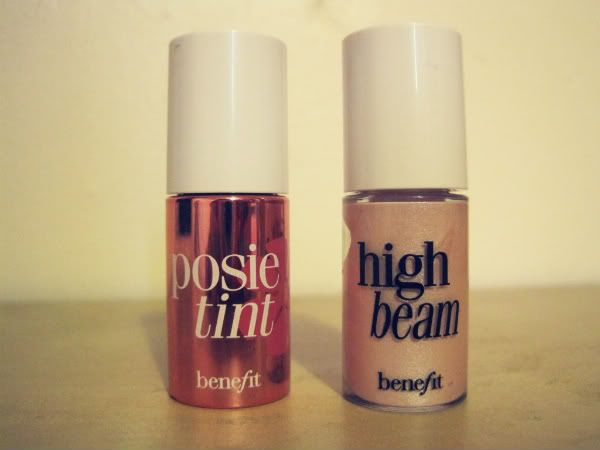 I visited the Clarins counter again this month (more on what I actually bought in the next installment of my skin care diary) and saw that if you bought two products (one to be skin care) you get to pick three travel sized products from a selection of ten. These are decent sized products and I found I'm still using the tiny sample sized products I was given last month, so these are going to last me ages.
I went for the Multi-Active Day Cream (which will apparently correct my early wrinkles!), HydraQuench Cream (I love this already) and the cult Beauty Flash Balm (ideal for hangover days!). I'm not totally sure how long this offer runs for and no doubt Glamour magazine will sell out, so get in fast!
There's under two weeks to go before the North East Blogger Meet Up, which is taking place on the 25th of June in Newcastle, more information can be found in
this post
. If you would like to come please let us or
Carla
know, we don't want anyone to get left behind or lost! You can email me and Bryden at treblesandamixer@hotmail.co.uk,
tweet us
or fill in
this form
. Anyone is welcome to come along, we can't wait to see all of your lovely faces!
Claire
x