Claire and I recently visited St Sushi for some Japanese food. Despite what the name suggests this restaurant does not only do sushi but also offers a vast selection of hot dishes and Bento boxes to choose from. I have always loved St Sushi since it first opened and I even celebrated my 21st birthday there.
When they first opened they had a conveyor belt but a couple of years later they took it out and went in favour of table service. I do miss the conveyor belt as it was very easy just to pop in for a quick lunch but it's not too much of a problem - Their service is very quick!
Claire and I both opted for a Bento Box as these were the most value for money. I opted for the Chicken Miso Katsu and Claire went for the Salmon Teriyaki.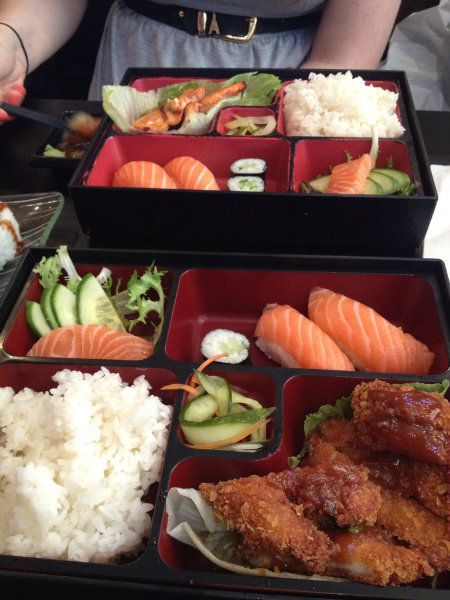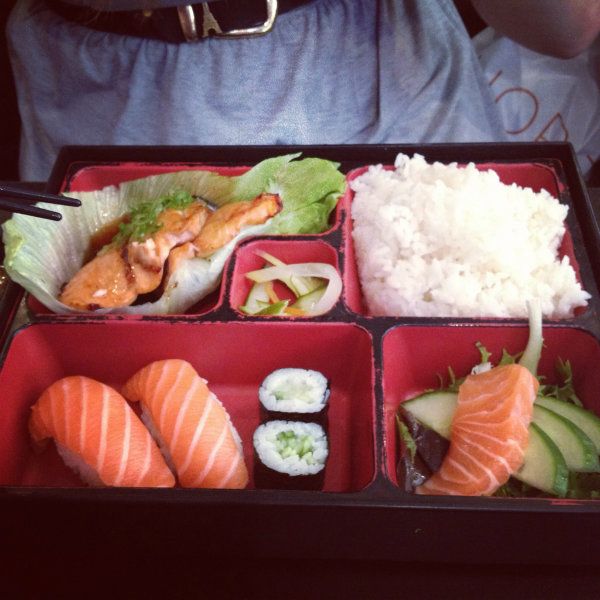 Claire's Salmon Teriyaki
My Chicken Miso Katsu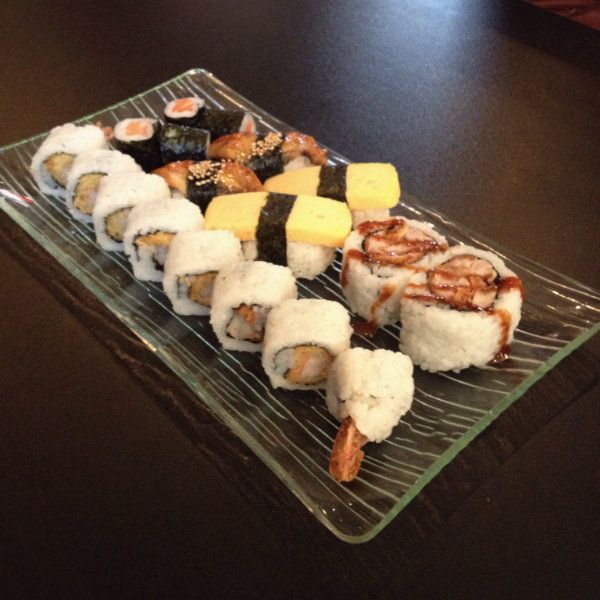 We also ordered some sushi! (Salmon Maki, Eel Nigiri, Tamago Nigiri, Chicken Katsu Roll and Fried Prawn rolls x 2)
I would highly recommend St Sushi. If you plan on going then book a table or go early. There's been a few times where I have tried to go at the 'normal' tea time (between 7.30 - 8.30) and there's been a queue so I've had to go somewhere else. Claire and I went about 6pm and there was a few tables spare.
Bryden x