Until recently I'd never tried any products by Avon, the only association I had with them was looking through my Grandma's catalogue when I was little and rubbing the 'scratch and sniff' perfume pages. A girl that I work with has recently started selling Avon products so I thought I'd try a few out.
Nailwear Pro+ in Seabreeze £2.49, Super Shock Mascara in Black £8.50, Naturals Room Spray in Milk and Honey £2, Ideal Flawless Foundation in Ivory £12 (prices taken from current catalogue)
I've had a few nail polishes in similar colours to this but this seems to be the perfect shade of muted, pastel green. I can really comment on it's lasting power as I wear false nails, so tend to get edge wear more than chipping, but two coats of this builds up a nice colour.
I really wanted to get this mascara as it's the one my friend at work wears and she has lovely long lashes, but sadly this doesn't have the same effect on mine. Having said this, it's a pretty decent mascara for the price. I find it a bit difficult to apply to my lower lashes too because the brush is really large.
I love this spray! It has a really sweet, yet clean smell to it. I use it every day in my room, on my bed sheets and on my clothes. I've already bought another spray and other products in the scent range.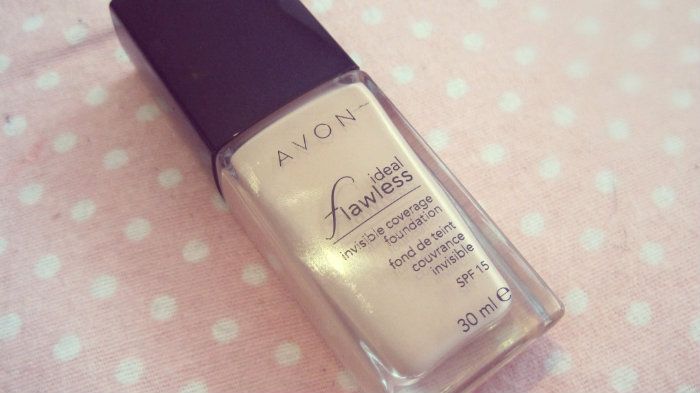 I'd heard various good reviews of this foundation on blogs and it was the reason I placed my first Avon order. I've found it blends really easily with both a brush and fingers. This Ivory shade is a little yellow toned for my skin, but they also do a Light Pink shade which I'm going to buy so I can tailor my own perfect shade.

Since this order arrived, I've already had another order arrive (post coming soon!) and I'm putting another order in this week; you could say I'm an Avon convert. Because I don't know much about the products I've just been buying what's been on offer and I like the sound of. I'd definitely recommend checking Avon out for a varied range of affordable beauty products.