Ok, so I'm going to admit this off the bat- Alexandra Burke makes me cringe. I can't help it, ever since her stint on the X Factor I can't help but feel cringey ever time I see even a photo of her. Having said that, like the fickle little blogger that I am I was intrigued to try her 'Lip Boom' (Come on, even the name is cringey) collaboration with mega cheap make up line MUA.
Lip Boom in OMG and Doin' Good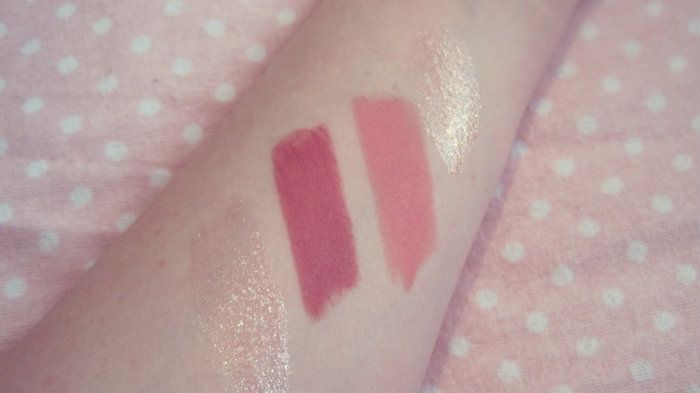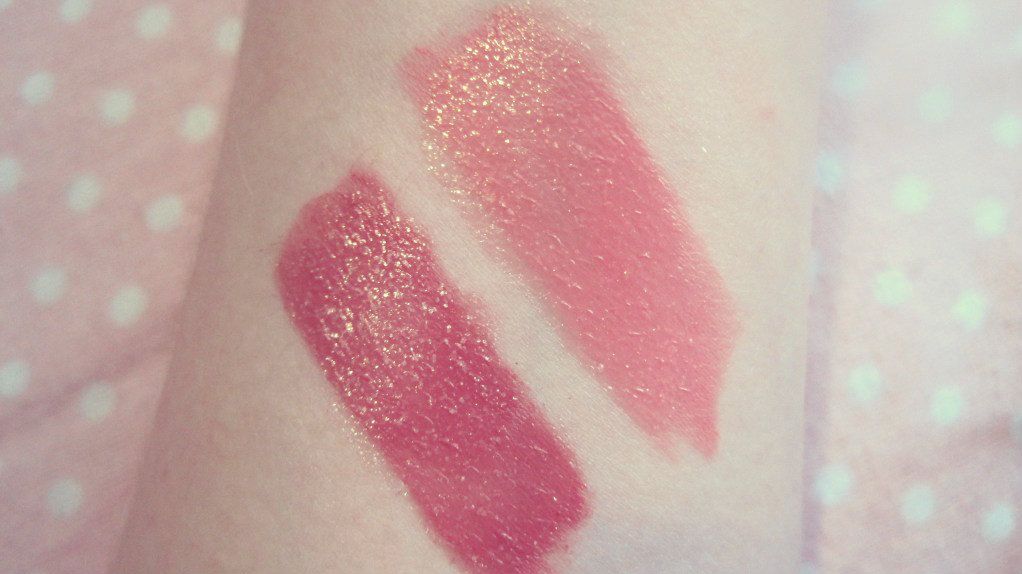 I bought two of the 4 in 1 lip products which retail at £3. For this you get a double ended product, with a creamy, quite matte lipstick at one end and a gloss at the other. I'll be straight with you, the lipstick is lovely, long lasting and I would happily pay a measly 3 quid for it again. The gloss however, no thank you! There is some seriously glitter in this, massive chunks of it in fact. It's a nightmare to get off, I had glitter all over my arm for ages after swatching it. The only positive I have is that it smells nice.
So Alexandra, I like your lipstick but not your gloss. OKDOTCOM?
Claire x