I used to be absolutely obsessed with Tatty Devine when I was younger. I remember my Mam buying me the trapeze necklace for my 19th birthday and I was absolutely over the moon. Unfortunately, it broke after the hole that holds the chain to the perspex was far too close to the edge and snapped! Boo hoo! It's a good job my dads canny good at DIY and he managed to drill another hole in a much safer place and re-attached the chain. You can't even tell and it just looks like her knee!
Alongside this I also have invested in two name necklaces and a glasses necklace. I don't wear them that often but after seeing Tatty Devine's new pieces I think I'm going to bring them back out!
Trapeze Necklace, Glasses Necklace and Name Necklace (only one name necklace pictured - I also have one in black with gold chain and heart charm)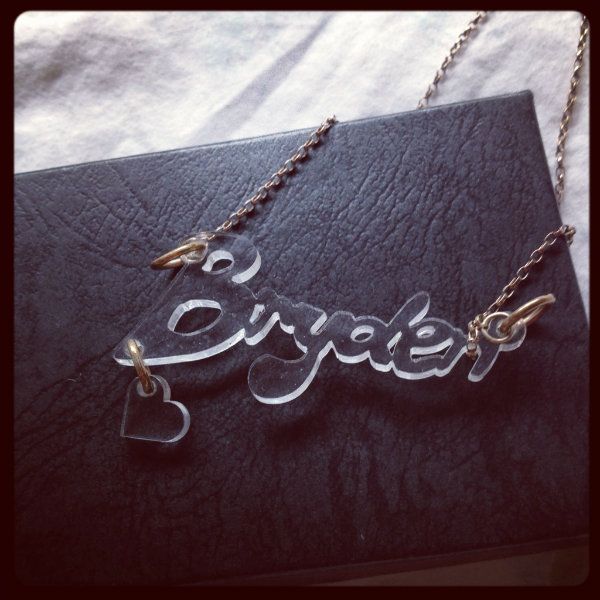 My Tatty Devine Picks:
My absolute favourites are the Magpie earrings, Seahorse brooch and the Corn Dolly necklace! I think my first purchase would have to be the brooch - I think it will look really nice on my winter coat or one of my chunky knitted cardigans. I think I'll have to get saving!
Do you like Tatty Devine Jewellery? What is your favourite piece?
Bryden x