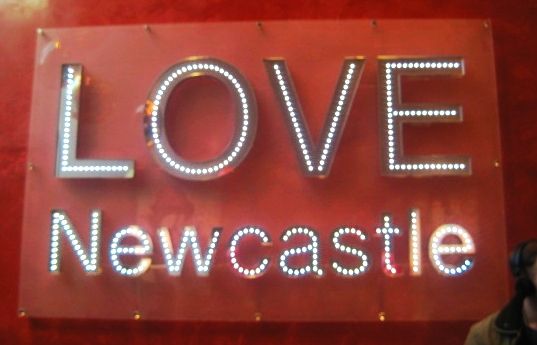 Here at Trebles and a Mixer, we love a good bargain. We're not rich, we can't afford designer stuff all the time. So when the opportunity for us to get our hands on some high end goods at high street prices arises, we're all for it! We were invited this week by
TK Maxx
to check out their Newcastle store which has had a major make over.
Massive homeware section
1. How cute are these childrens shoes? 2. Amazing cookware section.
3. Purses galore!
4. Those brogues again - I fell in love instantly!
We're not going to lie, we hated the old store. It was dingy and all of the good stock seemed to go to the Metro Centre and Team Valley branches, leaving all the crap nobody wanted for the poor people of Newcastle. Good news, Geordie folk! The Newcastle store has totally changed! It's shiny, new and well laid out. There's a really good range of items available including womenswear, menswear, childrenswear, homeware, shoes and cosmetics.
Jam packed cosmetic aisle in the new store.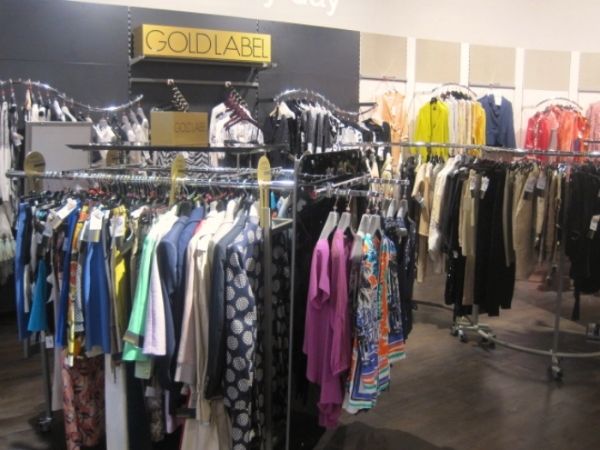 Gold Label Section
Peach Ombre!
The store even includes TK Maxx's Gold Label section, which features designer pieces at prices your average gal about Toon (like ourselves) can afford. We had doubts that it would be a load of rubbish, but there were some current and recent season pieces from the big name designers. What we also like about TK Maxx is that they stock a lot of smaller, independent labels; meaning there's less fear of turning up on a night out wearing the same Topshop dress as every other girl in the room.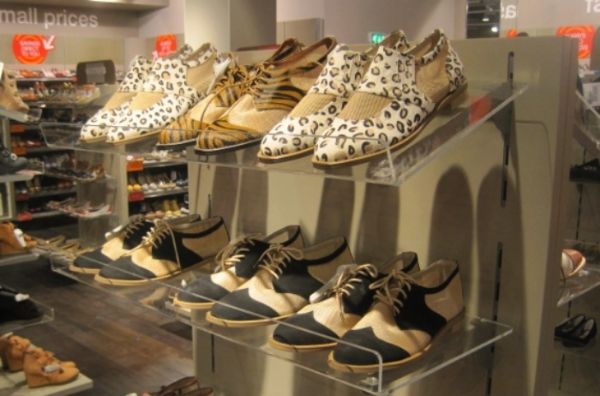 Lovely selection of Brogues
Any fellow beauty addicts need to check out the store too as they stock a pretty good range of make up, skincare and haircare products too.
Bryden's summer brogues she picked up from TkMaxx*
New stock is arriving all the time and half the fun of shopping at TK Maxx is that you never know what treasures you will unearth.
Have you ever picked up any bargains at a TK Maxx?
x
* Disclaimer: This was an event were invited to for consideration of a post regarding the new store. All opinions are our own. We were given a gift card as a thank you. Bryden purchased her brogues with this (Claire is still searching for something!).